Concrete Driveways Sydney
Inspire Concrete is proficient in the construction, installation and maintenance of concrete driveways in Sydney and surrounds. We have a dedicated concrete driveway construction team that takes care of the whole project starting from its design, construction to its project management. This is done to ensure you are completely satisfied with the results.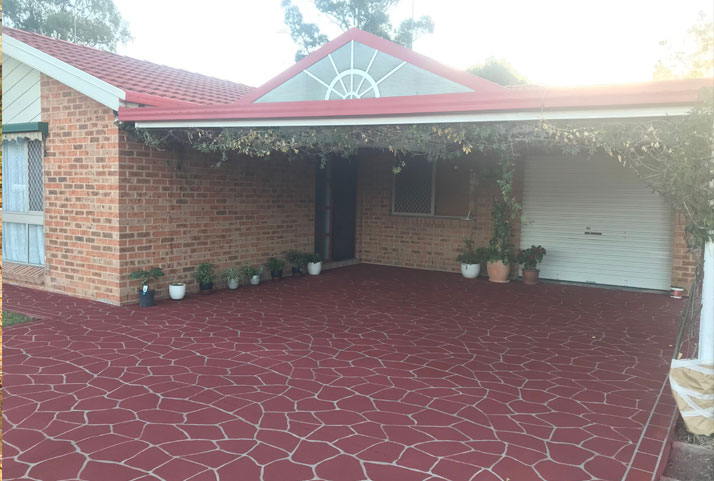 Concrete Driveway Contractors Sydney
We take pride in being one of the most reliable concrete driveway contractors in Sydney and nearby locations. Our team will start with a quality driveway base preparation and design. Then as our experienced team approaches the installation phase, where all aspects associated with the phase such as –
Driveway base construction and associated compaction
Drainage and initial earthworks will also be taken care of.
We can add kerbing or channels to the edges of your driveway if you want us to for added safety, efficient water dispersion and enhanced aesthetic appeal.
Type of Concrete Project
When it comes to driveways, pathways, floor slabs and alfresco entertaining areas, concrete is unmatched in its functionality, economy and design flexibility.
We have concrete driveway pavers, designers, and builders who can create practical, beautiful outside spaces and surfaces that compliment the appearance of your home.
Read further below and you will find what's involved and what to keep in mind with each type of concreting project.
Why us?
We also offer driveway repair services at attractive rates. If the driveway(s) in your property appears to have worn out, we will bring them back to life with our driveway repair services.
It is important to repair all the cracks in your concrete driveway(s). The weather cycles can be dramatic and are usually characterized by the warm-freeze-thaw cycle.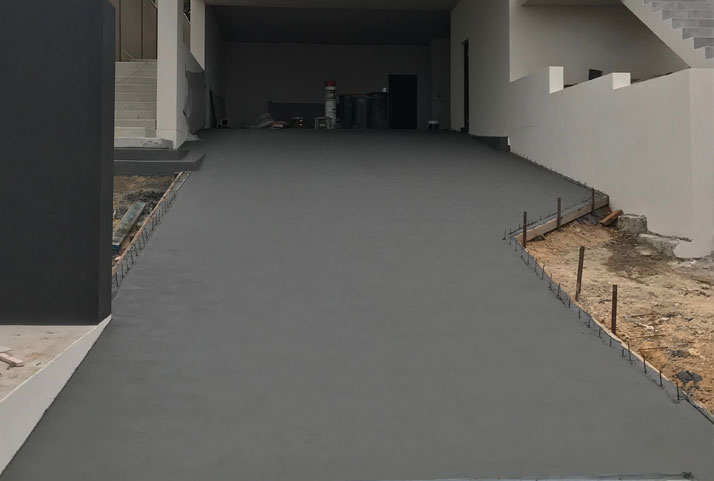 This can worsen the cracks making them larger and deeper. As a result, water will penetrate through the cracks and weaken the base that supports the driveway and eventually damaging the base layer. Potholes and spider cracks may develop which may lead to further deterioration.
Put an end to all of this with our concrete driveway repair, installation and maintenance services!
No job is too big or too small for us. So give us a call and get a free no-obligation quote from our experts today.
We also offer driveway sealing services. It is a cost-effective way to repair concrete driveways that are ideal for a rural location. Our team can seal cracks to prevent water penetration and further degradation.
GET A FREE NO-OBLIGATION QUOTE TODAY!
We have vast skills, knowledge, and experience in everything to do with concrete. Request your free quote now to get started.