Concrete Stencils Sydney
Inspire Concrete offers the highest quality concrete stencils in Sydney and surrounds. We use a high-quality disposable stencil that will allow us to create different decorative effects on concrete surfaces. Stencil concrete is very similar to stamped concrete, with the important difference being that this process utilises disposable paper stencils to print the pattern, instead of rubber mats.
We are capable of creating a wide array of patterns. Because the stencils mask off the underlying surface, they leave behind realistic "mortar joints" that resemble the colour of the grey concrete base. You can also benefit from applying a dry-shake coloured hardener to the exposed concrete before we remove the stencil. In this way, you will get the appearance of individual stones, tiles or bricks that have been mortared together. This would be perfect for a stencil concrete patio.
Stencil Concrete Driveway Sydney
Our team is known for designing and building the best stencil concrete driveway in Sydney and nearby locations. We can create almost an endless number of designs  that can only be limited by your imagination. Our concrete floor stencils can follow anything that you mind's eye can come up with. The way we make what were once figments of the imagination a reality is the reason why our customers keep coming back for more!
WHERE WE OFFER OUR SERVICES
All our services are available to our clients located in and around –
Hills District
Richmond
Hawkesbury Region
Blacktown Region
Penrith District
Liverpool Area
Blue Mountains
Hornsby area
Northern Beaches
Sutherland
Shire
Sydney Eastern Suburbs
Sydney Metro Area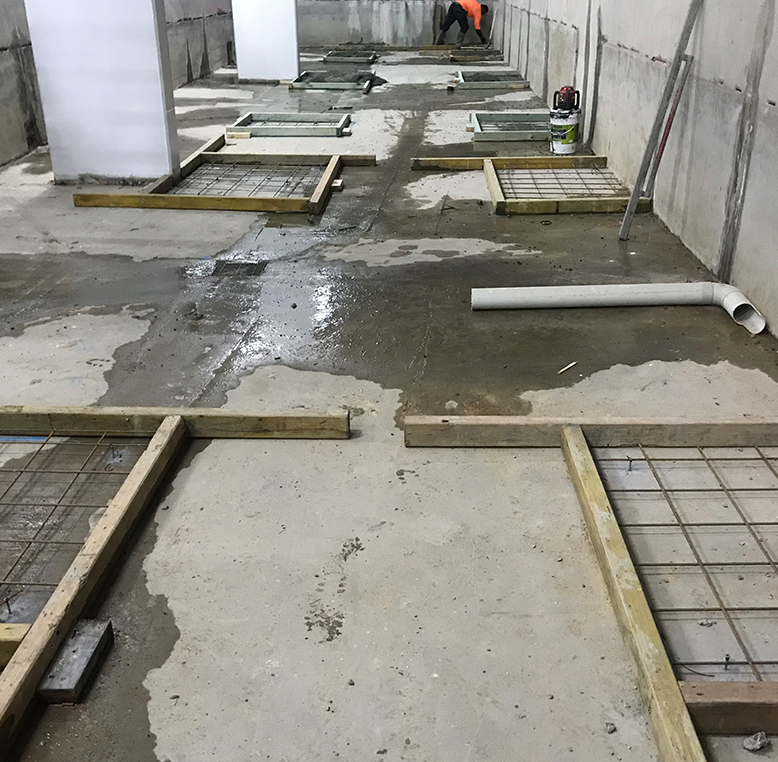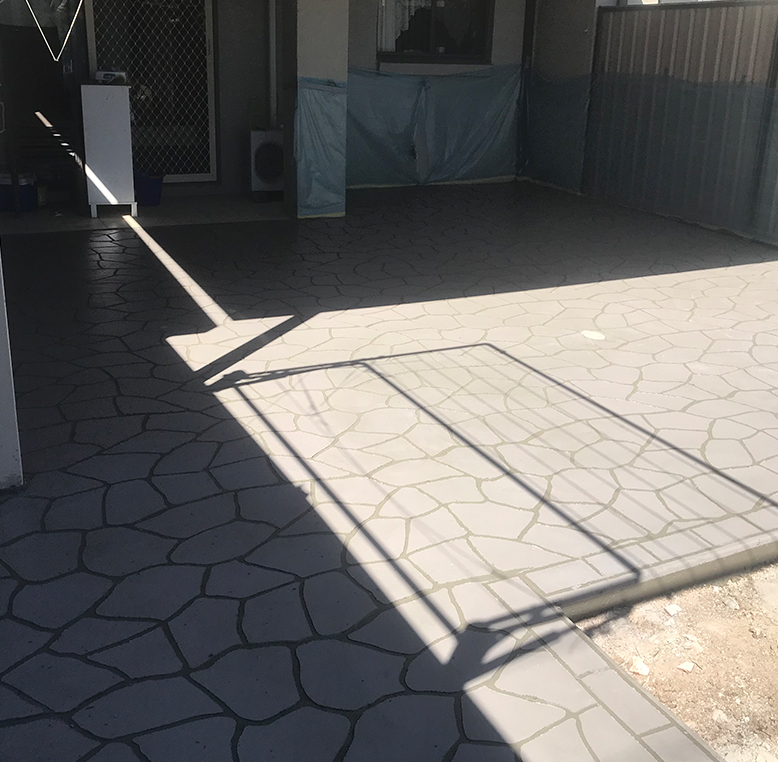 WHY YOU CHOOSE US
You choose Inspire Concrete for your concrete solutions because we provide –
More value,
More practicality, and
More enjoyment
– into your property, project, and/or lifestyle.
Whether you are looking to get new concrete, adding to existing concrete, or refreshing old concrete, we answer all your concreting questions and deliver your desired results.
With over 14 years of concreting experience and 4 years architectural drafting expertise, we have seen almost everything in residential and commercial concrete.
We specialise in offering customised, straightforward solutions in a language you can understand.
GET A FREE NO-OBLIGATION QUOTE TODAY!
We have vast skills, knowledge, and experience in everything to do with concrete. Request your free quote now to get started.