Council Driveway Sydney
Inspire Concrete can help you design, plan, build, fix, and maintain the highest quality council driveway in Sydney and surrounds. We take pride in delivering the most durable driveway construction Sydney has seen
A council driveway is the section of the construction pathway between the road and your property. It may or may not include kerbs, channels or footpath. It can connect to domestic driveways and serve as a driveway crossover.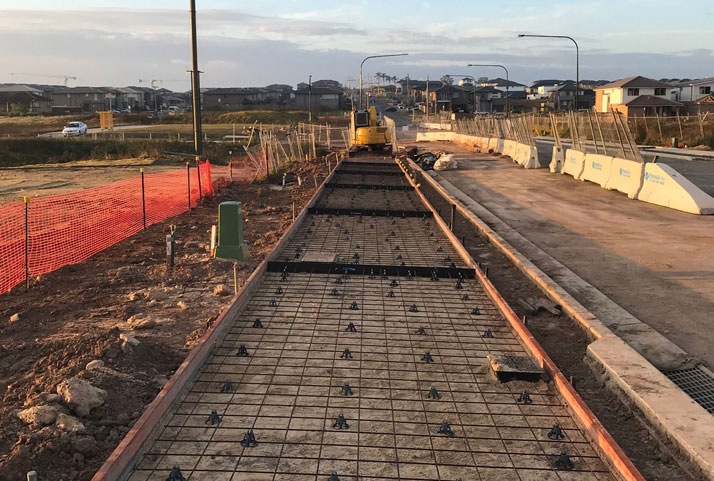 This is the section that you often use to get your vehicle from the road to the driveway on your property. The driveway crossover belongs to the owner of the property to which it provides access regardless of the fact that it is outside the property.
The process of building or repairing the crossover is not that much different from a standard driveway. The main differences are the fact that the crossover will have a downward slope leading to the street. A good driveway crossover must also allow room for water to enter the drains below the kerbs – so water doesn't pool up.
Driveway Construction Sydney
Inspire Concrete offers professional driveway construction in Sydney and its surrounding locations. Our team understands that constructing a council driveway generally involves crossing council land and in most cases, a permit is required before you can construct a new or replacement driveway crossover. You will need to apply for a permit with your local council and we can help you in this matter.
When planning the construction of your new driveway, it's a good idea to consult reliable concreting contractors like us. We have the experience needed to construct council driveways.
At Inspire Concrete, we have years of experience in providing concreting services including council driveway crossover solutions.
We take pride in our ability to construct high-quality council driveways which are backed by commendable workmanship and offered at affordable prices. We only use fully qualified and highly professional contractors that will work with you to help you achieve your desired goal and make your vision a reality.
GET A FREE NO-OBLIGATION QUOTE TODAY!
We have vast skills, knowledge, and experience in everything to do with concrete. Request your free quote now to get started.