House Slabs Sydney
Inspire Concrete specialises in the construction of the highest quality house slabs Sydney residential property owners, managers, builders, developers, and real estate agents have seen. We also specialise in new and extension slab construction.
Many homeowners choose to extend the foundation slab of their existing home, instead of buying a new home and moving into it. It is a great decision, especially in these financially uncertain times. Having a deck on concrete slab is a cost-effective way of extending your property.
On top of this, we also offer house slab extensions that allow you to retain all your favourite aspects about your home such as the neighbourhood.
So, whatever type of house slab extension you have planned for your home you would need to hire experts in a bid to achieve the desired results. We can assist you in this matter as we also offer home slab extension services at reasonable rates.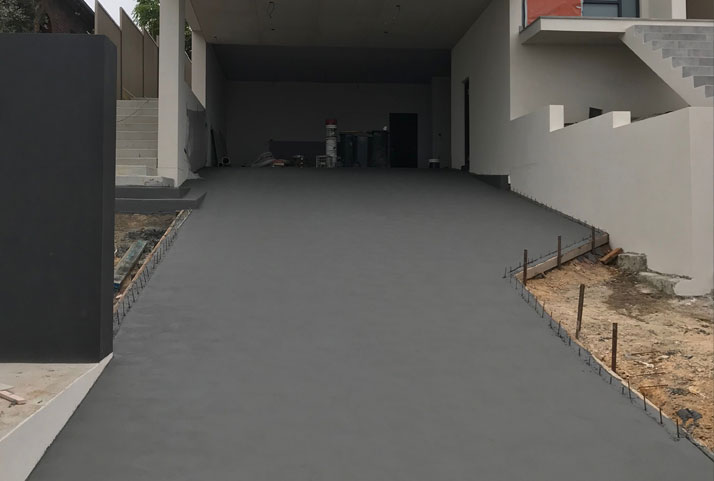 Concrete Paving House Slabs Sydney
Inspire Concrete offers the most durable concrete paving house slabs in Sydney and nearby locations. We are capable of adding extensions to a home's foundation slab that cover all budgets and all styles of living.
The homes on which we add extensions to their foundation slabs are bright, light-filled spaces. They will also boast practical liveability and will come with stylish contemporary appeal.
The team members here at Inspire Concrete understands that as you are planning your new home, you are looking for an innovative yet practical design for your family's needs and aspirations.
Why us?
The team at Inspire Concrete makes the whole process of extending the foundation slab of your home easier. We are experts when it comes to home slab extensions thus allowing us to market our company as the 'go-to' service provider.
We can help you by optimising the available space on your property. We can also add a bedroom or a garage. If you want to add an extra floor to your home, we can do that as well.
Whatever the plans you have in mind for your home, our home slab extension team can make it happen in no time!
Our design philosophy is a mix of aesthetic harmony and practicality. We continually evolve, refine, improve, and diversify our home slab extension ideas through constant R&D.
GET A FREE NO-OBLIGATION QUOTE TODAY!
We have vast skills, knowledge, and experience in everything to do with concrete. Request your free quote now to get started.