When renovating your property or building new, finding the right contractors, team members, and industries tradespeople to work together and get the job done can be a challenge. Among the never-ending To Do list that comes with renovations (council permits, plans, drafts, and approvals), knowing the ins and outs of concrete companies in Sydney can be even more daunting if you have limited experience in the industry.
That's where we come in. As one of the best best concreting companies in Sydney, we know the trade industries like the back of our hand and have worked with a countless number of clients to prove it. From residential properties to real estate and commercial builds, our team knows how to work with subcontractors, industry partners, and homeowners to ensure that projects are well planned, stay on track, and are well within your budget.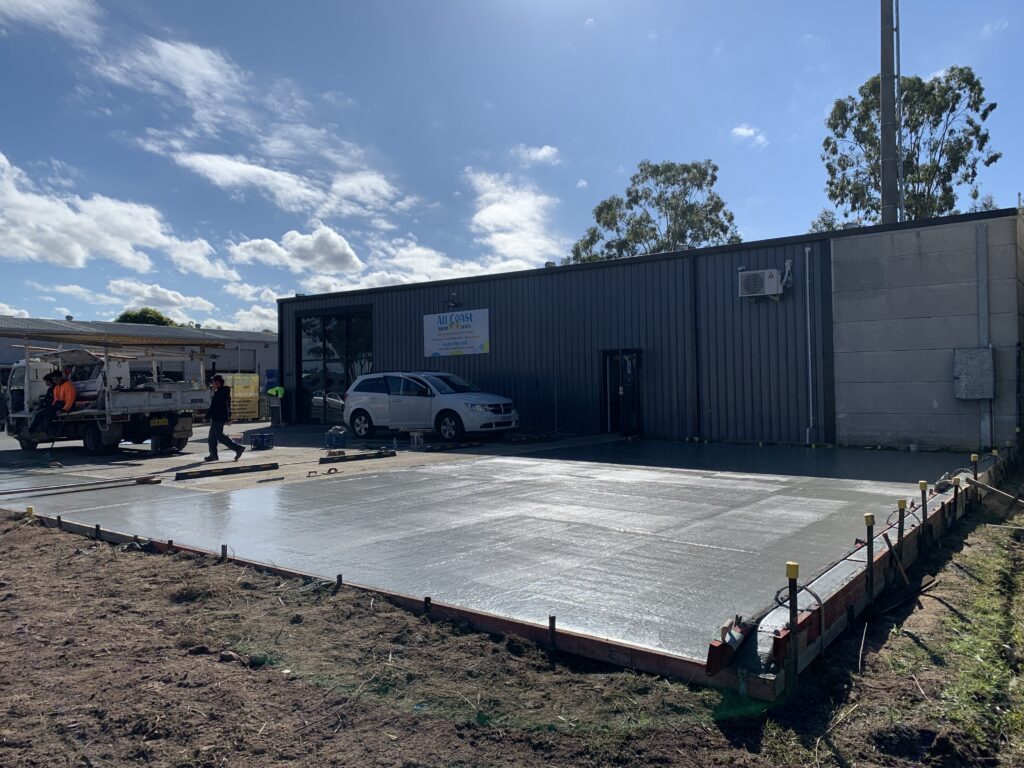 ---
How To Find Concrete Companies in Sydney, Australia
Inspire Concrete's best tips and tricks.
If you're new to property upgrades and renovations, take a look below to see our best recommendations for choosing the best trades companies to work with to upgrade your home today.
Where to Begin: Comparing Colour Through Concrete Companies in Sydney
We get it—the first thing most homeowners are likely to do is type "small concrete companies Sydney" into Google. We have too! Not to put a stopper in your well intended plans, but finding a subcontractor or trades team that can understand your vision, keep to a schedule, and work well within your means can be tough. So that you end up working with a group who value high quality and professional workmanship, make sure you:
1. Understand the differences between concreting services. Some teams specialise in commercial properties—think high-rise offices, condominiums, and council work. If you're working on home renovations and upgrades—and the city isn't footing the bill—you'll want to work with a specialised residential team or a group who work between residential and commercial. Further to that, the sheer number of concrete services available—even for private homeowners—is vast so consider your project needs ahead of time.
Are you looking to resurface an existing space? That's one type of job. Do you need excavating services before a slab can be laid? That's another.
2. Evaluate a number of local concreting companies. Instead of ringing the first team you find online, look at their reviews. Have existing clients commented on the professionalism and quality of their work? Likewise, look for photos of work completed—groups that have completed similar jobs to the one you want done, and have photo evidence to prove it, is a great starting point.
Lastly, don't be afraid to ask for referrals and recommendations. Is there a local property that has recently had fantastic work done to their home? Ask around to see who they worked with or for a referral.
Better yet–don't be afraid to draft up a project budget and stick to it. Our only recommendation here is to have an idea of going industry rates before you draft up a plan. Again, speak to other homeowners who have recently completed renovations to discuss the major costs of their projects—as well as where they cut down expenses.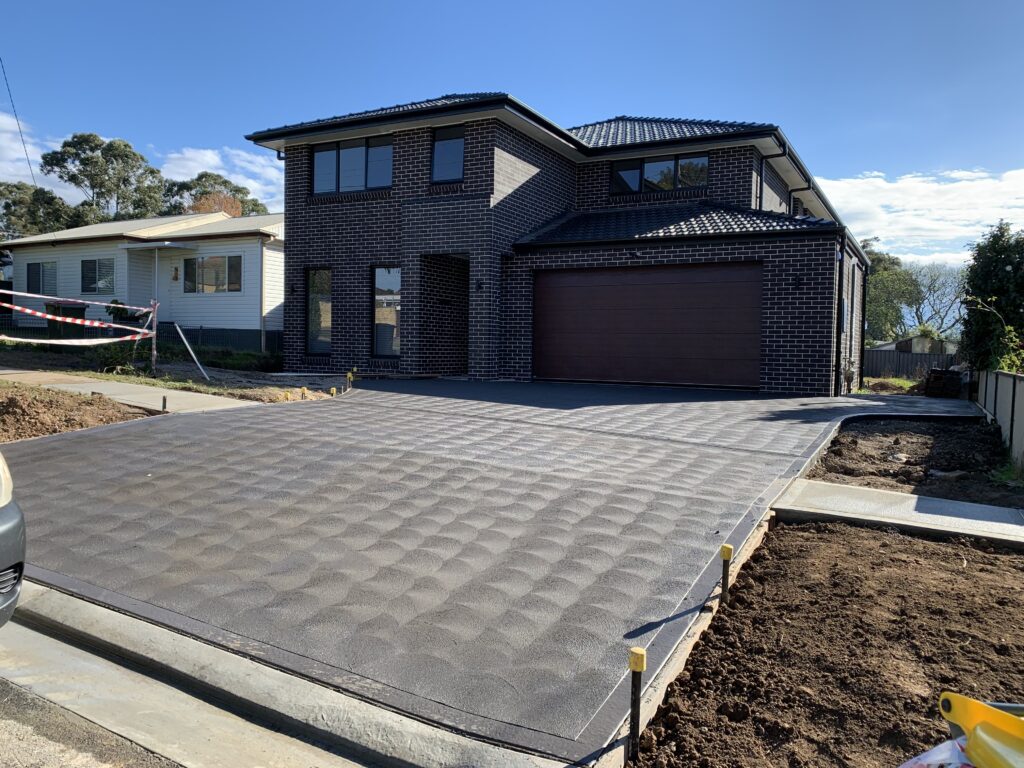 ---
Once you have a realistic view of expected price ranges, you can request cost quotes from competing service providers to see who can balance affordability, reliability, and quality.
Last But Not Least: Look At Sample Work Portfolios
Because so many of our clients can envision the outcome they want, requesting a sample work portfolio or photos of recent works completed is a great way to decide if a company is right for you. Because so many trades teams specialise in their fields, working with a company who has already finished jobs (and can show evidence of) your ideal project is a great way to stay on the same wavelength.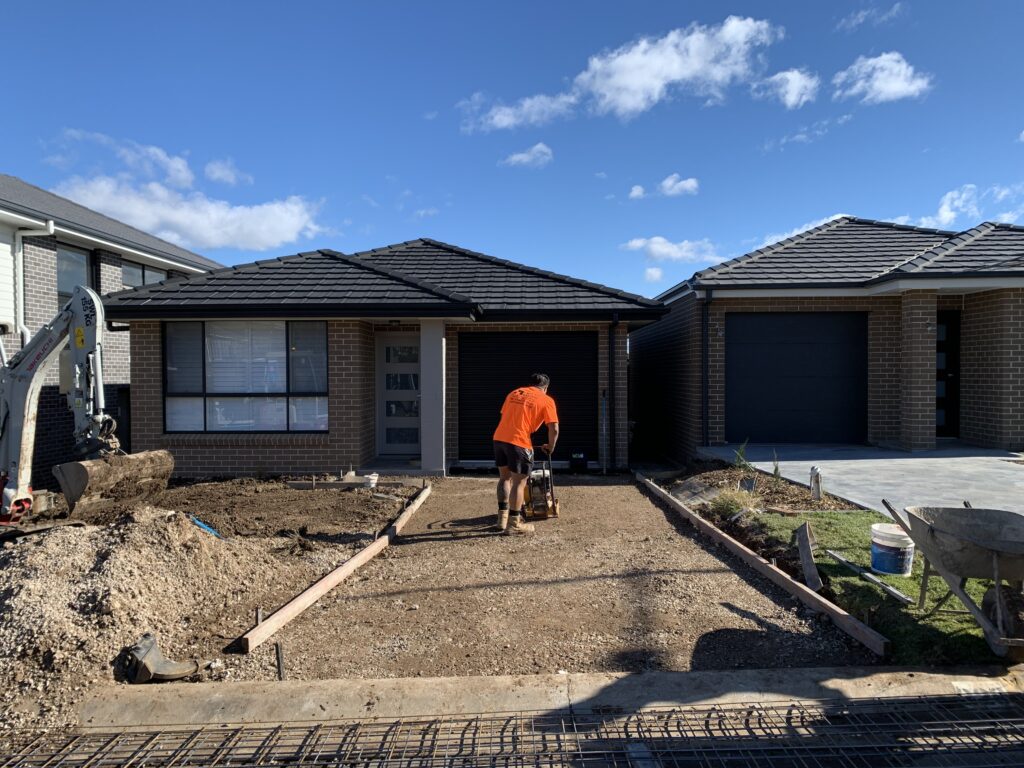 ---
Inspire Concrete:
Your Sydney-based Concrete Slab and Driveway Renovation Specialists
When it comes to industry expertise, our team knows no bounds. From commercial to residential, new builds and existing home renovations, we have the experience, equipment, and skill set needed to get every job done.
With over 14 years and 400 clients worth of experience, our Sydney experts are ready to chat to you about potential projects. Click here to learn more About Us and how Inspire Concrete can help bring your vision to life today.