Upgrading your property? From granny flats to garages and concrete slabs for sheds, Sydney-siders are expanding and overhauling their outdoor spaces. Whether your project is a new build or you're renovating an existing location, our team can help you inspect, plan, and pour your next project and help get the job done.
Not sure where to start? Many of our clients are everyday homeowners—and have limited experience working in the trades and renovations industries. If that sounds like you, we answered some of the most common questions we come up against about the concreting industry around New South Wales. We recommend taking a quick look below and seeing if that fits the bill. If not? Feel free to reach out to our friendly team for more information—we're happy to chat through the ins and outs of your next upgrade.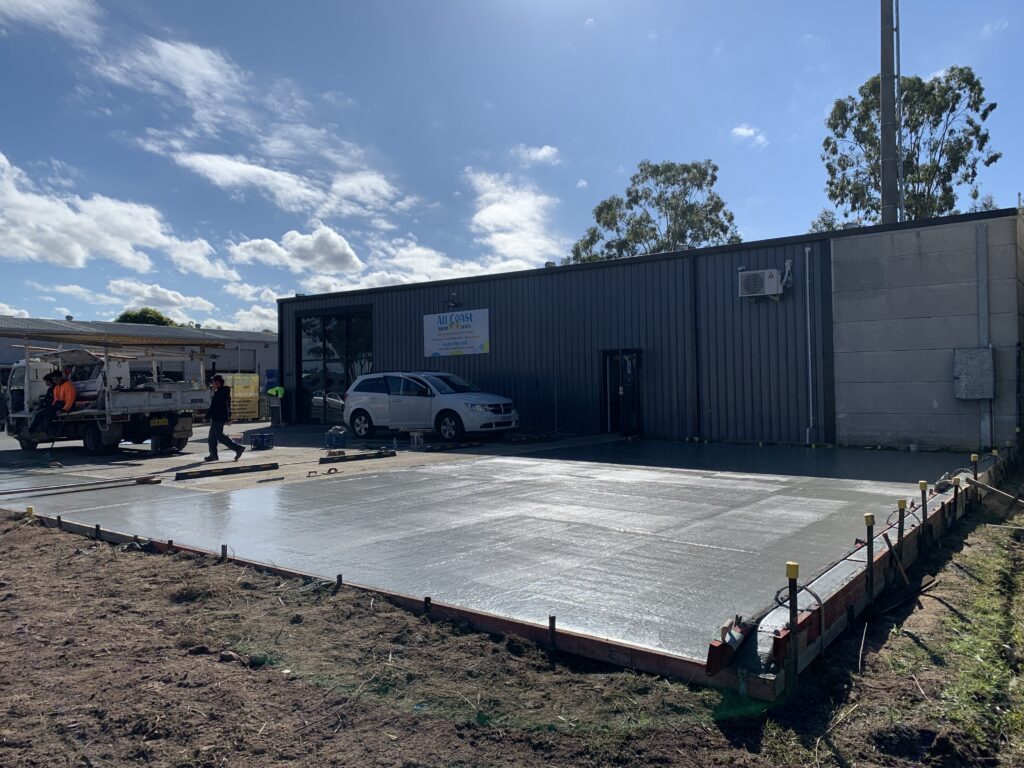 ---
How Do I Get Started Laying a Concrete Slab for a Shed?
And Other Concreting Questions
Among the many questions we receive about the concreting industry and available services, there are:
Is there a difference between residential and commercial concreting?
In a word—yes. Inspire Concrete has worked with both residential and commercial clients over the years, however, the projects differ slightly for both our team and client. For our clients, residential property owners will need to navigate council approval (where required) as well as the support of other contractors (if the project calls for additional trades.)
When we work with commercial builders, we usually communicate with a Project Manager who is scheduling, budgeting, and organising among the varied groups to manage permissibility, financial feasibility, and timelines.
Further, some commercial spaces have different requirements than residential spaces meaning that the planning, construction, and sign-off steps can be different.
Do I have to get council approval before laying a concrete slab for a shed?
In another word—yes. On the other hand—maybe not? We always (always) recommend determining your needs for council permission before starting any project work or plans. While your private driveway may seem like your territory, some areas (and neighbourhoods) have agreements in place with local homeowners about what they can and can't do.
Instead of finding out after the fact that your time and money has gone to waste, we always recommend confirming your need for a permit before any other work begins. Not sure where to start? Contact our team directly and we can tell you where to take the first step.
How much does a 50m2 concrete slab cost? How much does a 20m2 slab cost?
The average Australian concrete slab ranges in price due to a number of factors including location, job urgency, materials used, and design. As a result, we always recommend speaking to our team directly and discussing the specific details and variables unique to your home. Fortunately, we have enough experience to offer a good estimate of your expected project—especially once we finalise the material details and survey the space.
How much does a concrete slab for a shed cost in Australia?
By and large, living in New South Wales can come with a higher cost of living (and services!) than other parts of Australia. One of the bonuses to living in the greater Sydney area (from the Northern Beaches down to Sutherland Shire) is the number and availability of excellent trades teams who can reliably and quickly get the job done.
As a result of these varying location factors, the cost of a concrete slab can vary based on geography—and total project prices can vary based on metro location, style, urgency, and design. While the average cost may vary slightly in the greater city area, the number of teams who have ample experience and expertise increases as well.
If you need a rough estimate to help develop your project budget, feel free to speak directly with our team and we can discuss your unique project details.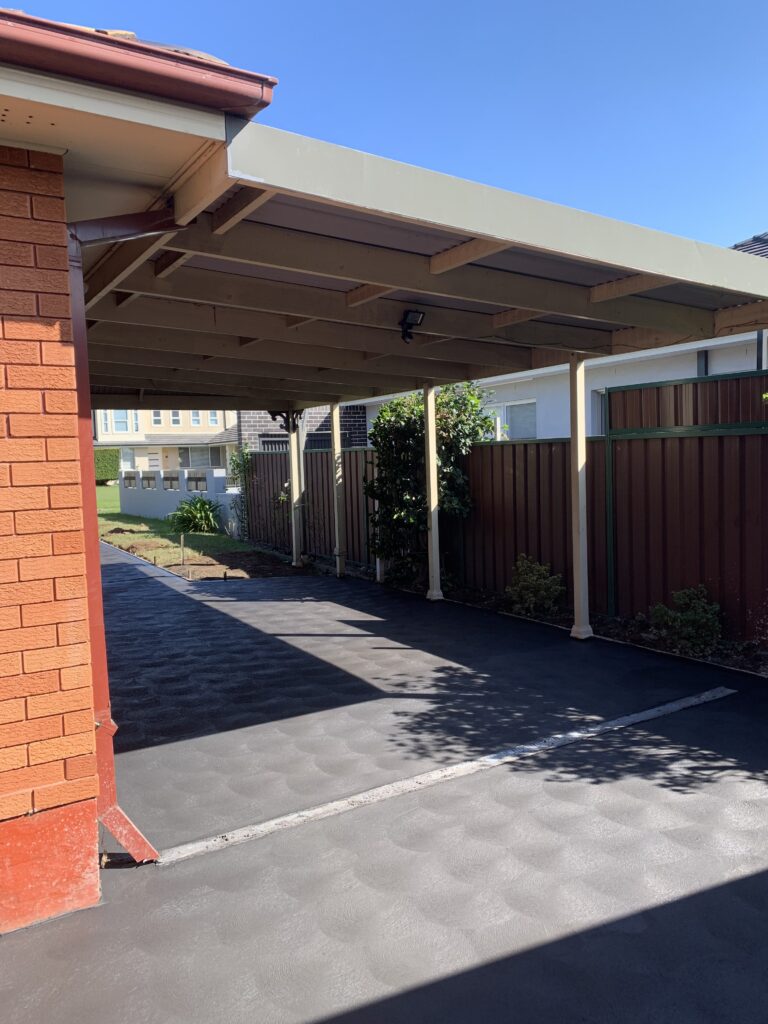 ---
Once confirmed, we can start to discuss expected total costs about getting started and laying down your project foundation.
Working with Us: Concrete Shed Slabs 101
Whether you've worked in the commercial property industry for a decade or are a first-time home buyer, our team can help make your next project a success. Having worked with over 400 clients across 14 years, our local Sydney experts know the ins and outs of working with both private and public teams to ensure that your materials are laid for longevity, quality, durability, and accessibility.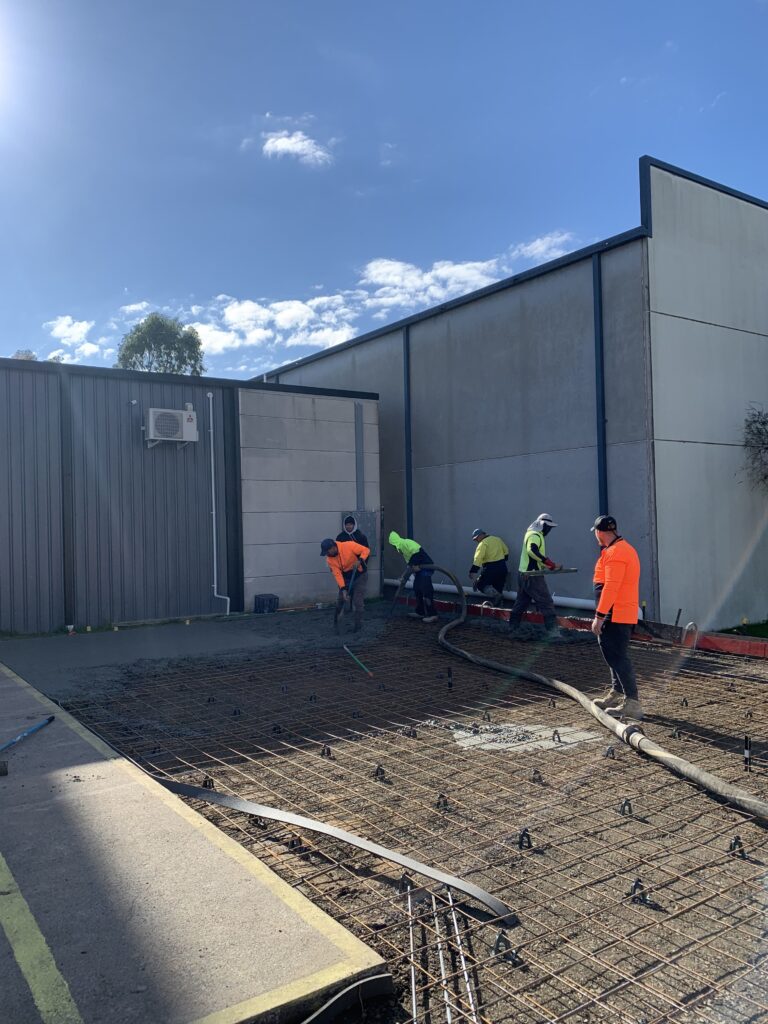 ---
Inspire Concrete:
Concrete Slabs for Sheds in Sydney and Driveway Resurfacing Specialists
Instead of navigating through shed slabs and builds alone, speak to our team about how we can help guide and support your work. If you're looking for more assurance, feel free to check out our project portfolio of jobs recently completed. We don't mean to boast—but we think that you'll like what you find.