When venturing into home renovations and upgrades for the first time, it can be easy to get overwhelmed by the sheer number of contractors, services, and permits needed to get the job done. Fortunately, our 14 years repaving residential and commercial concrete driveways in Sydney has allowed us to gain the insight needed to navigate jobs affordably, with permission, and top notch craftsmanship.
Have questions about your residential driveway? Check out some of our most commonly asked questions below to learn more about the differences between residential spaces and council areas as well as the home renovation options available to you.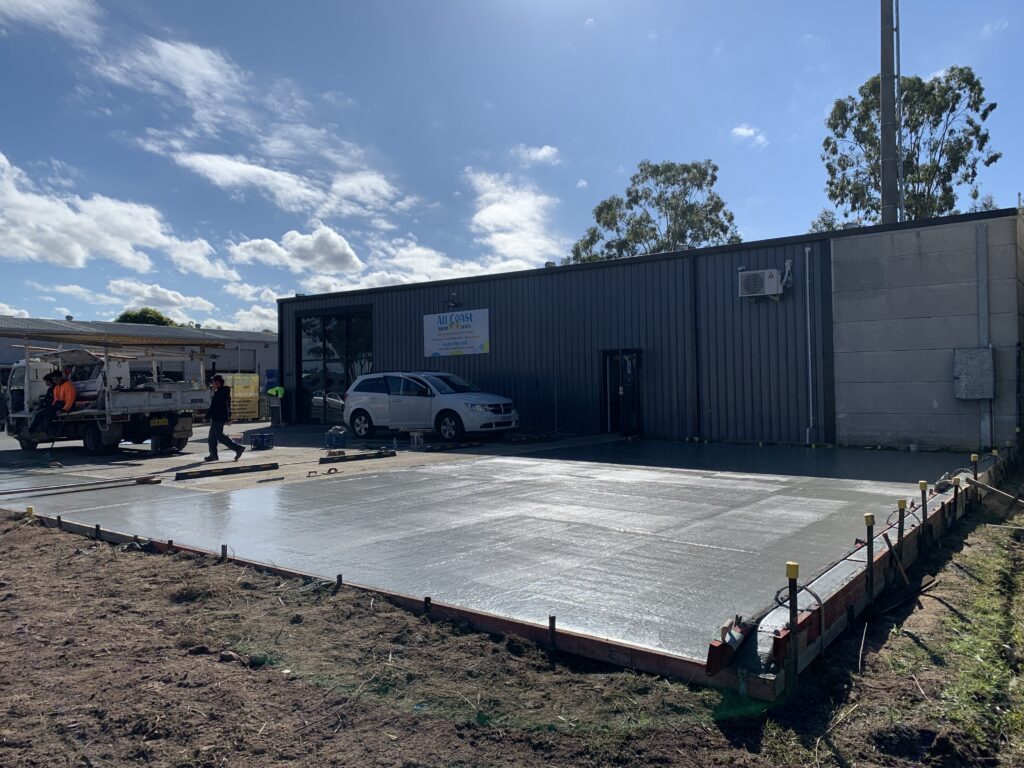 ---
Do I Need Approval? And Other Commonly Asked Questions
For Sydney-based Homeowners.
Instead of starting your next renovation on a wing and a prayer, check out these frequently asked questions. We bet at least one (or more!) of these has crossed your mind.
Do I need council approval for a driveway in NSW?
In short—yes. We work with homeowners across the greater Sydney area and council approval is required for most, if not all, residential projects. Why? Because even as a private property owner, your driveway likely crosses a public footpath or is near public utility poles or fire hydrants. Unless you have received notice from your LGA about construction works scheduled to take place near your property, privately undertaken upgrades—like excavation or resurfacing—need council approval.
How much does a concrete driveway cost in Sydney?
That depends on a number of factors including the extent of the job to be completed, the materials used, and design. Among the factors influencing costs are full excavations and driveway replacements, resurfacing an existing driveway, and the total square metre size of the space.
To get a tailored cost quote unique to your home, we recommend speaking directly with our experts. Due to our extensive experience working with residential clients, we're in a good spot to talk through the variable costs that will influence your total project expense—and can help you draft up a rough budget.
What are exposed aggregate driveways?
Have you ever walked on a footpath that looked like its surface was covered in smooth, even pebbles? That's the best way to describe exposed aggregate projects. Made from a concrete base and exposed top layer, exposed aggregate driveways are durable, long-lasting, and meant for high traffic pressure and use.
Compared to some other surfaces, these driveways can last upward of 40 years without major upgrades (but considering regular maintenance). Further, their unique design and colour options can complement your existing property aesthetic and help boost curbside appeal. (Greatly adding to the overall value and future saleability of your home.)
Residential driveways versus council driveways: What's the difference?
Residential driveways are exactly that—those owned by homeowners in the Sydney area. Further, residential driveways are considered the vehicle access point for a single detached house—townhouses and high-rise condominiums are considered commercial. Confused? Speak to your local council about which type of property you're submitting the permit for.
Council driveways—those that are considered public space—would include the vehicle access point to publicly owned facilities including parks and playgrounds as well as pedestrian footpaths. Because it's likely that your residential driveway crosses over a council-owned footpath at its vehicle access point (from the road) the council needs to be let known and give approval before work can begin.
Shopping centres, office buildings, and business complexes are considered commercially-owned properties—still with driveways and access points but are the responsibility of the commercial property owner, not a resident or council.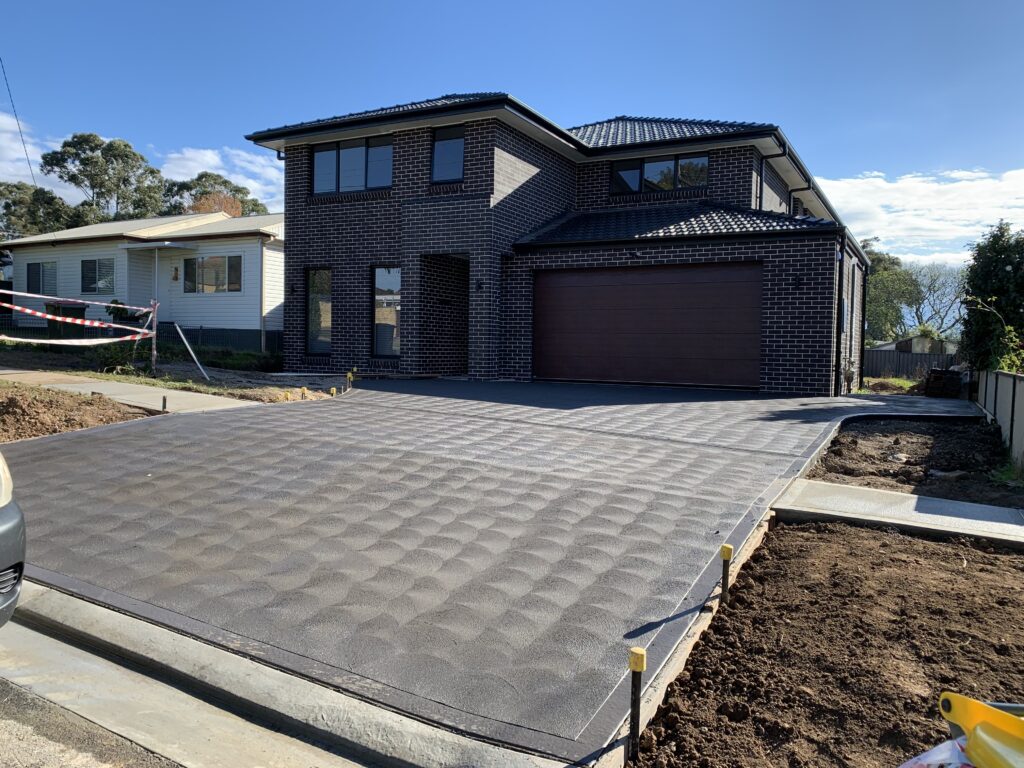 ---
How Do I Decide What Route To Go?
Deciding on a game plan for redoing concrete driveways in Sydney.
Council permit: some LGAs and gated communities have restrictions, guidelines, or limitations about work that can (and cannot) be undertaken in their areas. Always check with your local council and apply for needed permits before you begin.

Project budget: sticking to a limited budget? The right team will be able to suggest a concrete solution that fits your functional needs and financial limit.

Timeline: while some new residential builds have a longer timeline to work with, environmental damage and commercial projects may influence urgent construction and repairs.
Further to these decisions, design, preferred aesthetic, and functional use may also influence your options. Stuck for choice? Feel free to reach out to our friendly team to help determine the right project for you.
---
Getting Started: Repaving Concrete Driveways in Sydney with Inspire Concrete
Whether you're upgrading your home or working on your next commercial build, the right contractors can help complete the job with quality workmanship and an eye for detail and design.
If you have been looking to partner with a local company who is experienced in Sydney concrete driveway services, our team is the right group for you. Ready to discuss the first steps of your next renovation? Speak with our friendly representatives at Inspire Concrete today.